WE GUIDE YOU THROUGHOUT THE ENTIRE PROCESS

WE STUDY YOUR CASE

We will analyze your current situation in order to build a logical evolution of your packaging process, starting from a solid foundation to construct a future growth.

WE FIND A SOLUTION FOR YOU
We design a growth plan to ensure that your machines adapt over time to your immediate, medium-term, and long-term needs.

WE GET IT UP AND RUNNING

Once you have our filling machine in your facilities, we accompany you throughout your growth journey, ensuring that your packaging machines adapt to your expansion needs at every moment.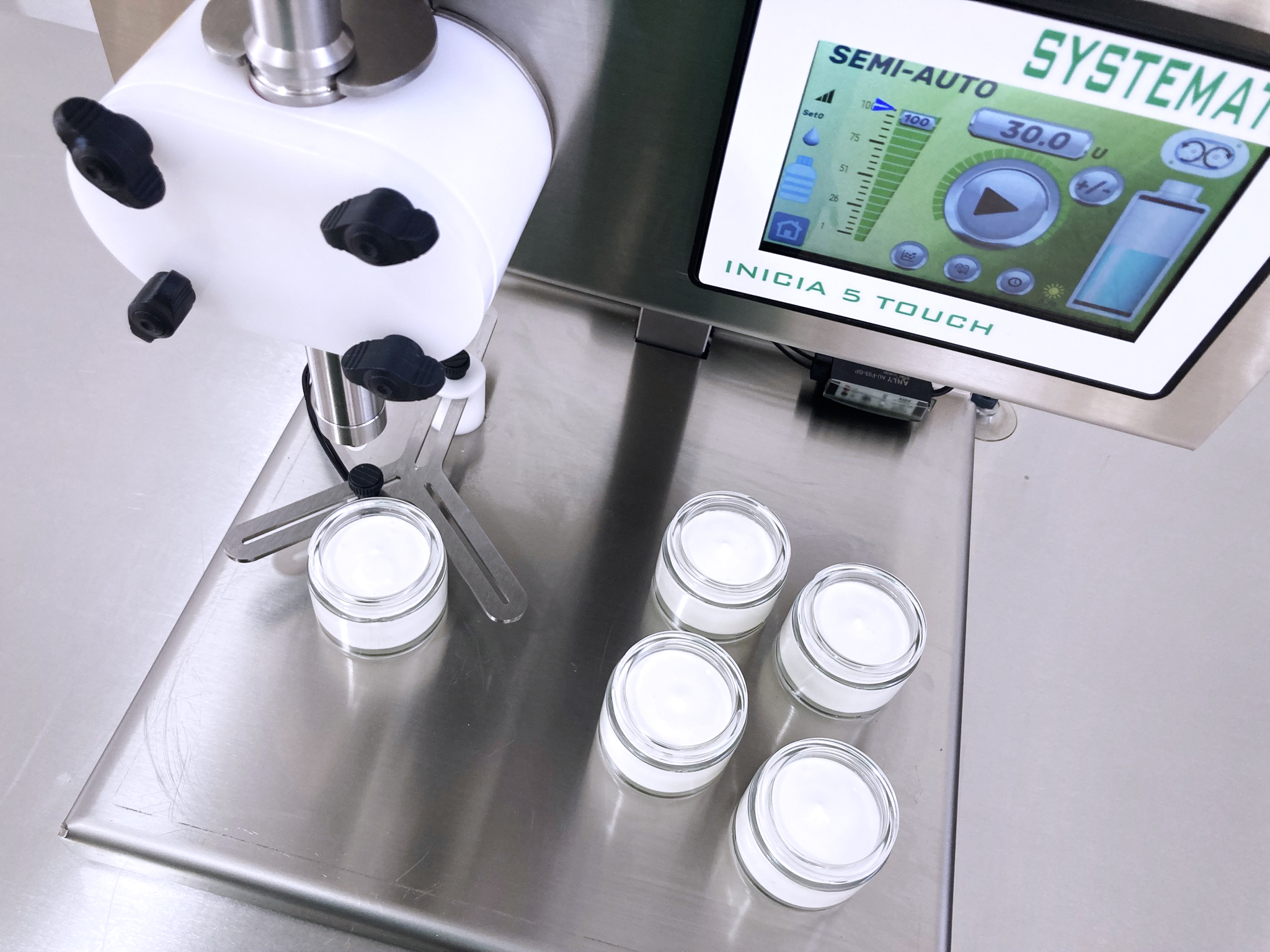 500 Bottles/Hour
---
INICIA Touch Dosing Machine
A filler designed for short production runs, suitable for both liquids and emulsions with quick format changes.
Saber más
When you acquire a systematic Inicia Touch model, you quickly update yourself for new emerging markets. Try a filling system that gives you the maximum flexibility you need.
We have designed the INICIA Touch filler for precise dosing of liquids and emulsions.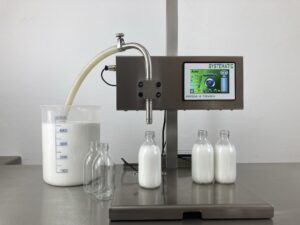 Prepared for the future
It is a high-quality solution for your most delicate products.
We enhance your dosing with our INICIA Touch system.
You will discover its user-friendly nature and the configuration that best suits your current needs.
Eco-conscious design
We are particularly aware of the challenges of eco-responsibility and take responsible measures.
We know you will grow, and we accompany you in your improvement process.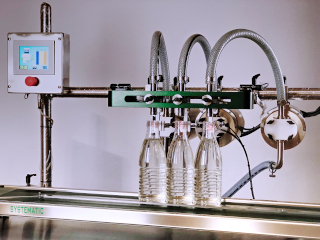 750 Bottles/Hour
---
INICIA 2 Dosing Machine
Quick manual filling, ideal for integrating the filler into an existing packaging machinery.
Saber más
Maximum power with the best precision.
Discover the most adaptable system on the market to dose all your products without changing machines.
The INICIA 2 filler has been designed to provide maximum versatility for small and large formats.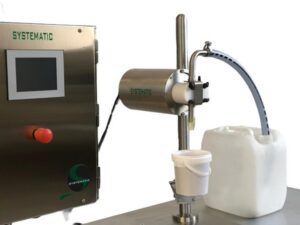 Flexibility is an essential demand in the packaging industry.
Quick solutions are required to meet market trends – modular and adaptable equipment to integrate without disproportionate costs or additional machinery needed.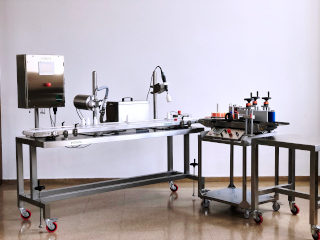 1000 Bottles/Hour
---
Dosing Line
Automated growth of the dosing system, connected to our peripherals.
Saber más
All our equipment is expandable with our different automation options.
We conduct a detailed study of your current and future needs, considering technical, operational, and economic aspects together.
We offer various automation options, combining customization with versatility, allowing you to transition from manual to automatic when your production requires it.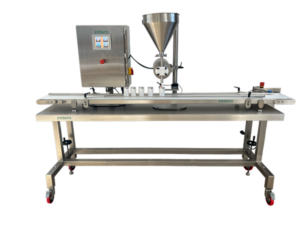 Automatic linear filling machine, suitable for dosing liquid and viscous products.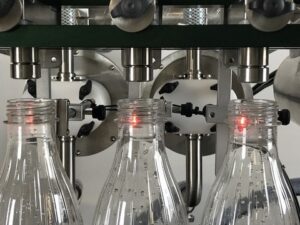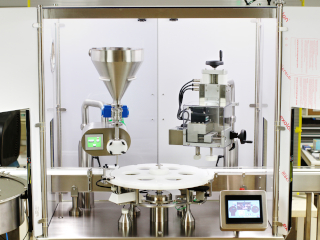 1500 Bottles/Hour
---
Compact Automation System
We design advanced packaging concepts with compact equipment.
Saber más
We improve your dosing together with our INICIA Touch system. Discover the user-friendly nature of this INICIA machine, which is a high-quality solution for your products.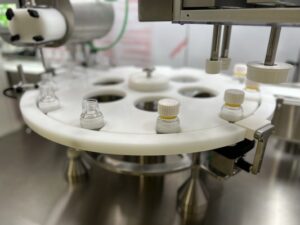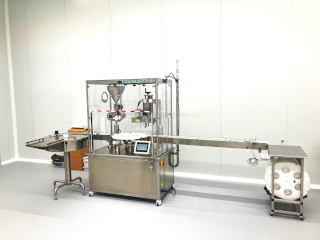 2500 Bottles/Hour
---
Automatic Packaging Systems
We design packaging systems with fully automated equipment, offering turnkey projects.
Saber más
We design and manufacture versatile machines for productions with frequent format changes.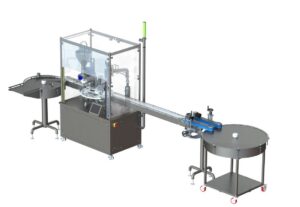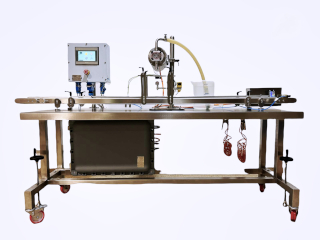 ATEX Filling Line
---
ATEX Regulations
For dosing flammable products with an inline filling machine, prepared to dose in ATEX atmospheres.
Saber más
An ATEX filling machine for different productions.
By making small changes to your Systematic ATEX filling machine, you can achieve significant differences.
Versatility and speed will be strong points of your production, even with different products and different containers.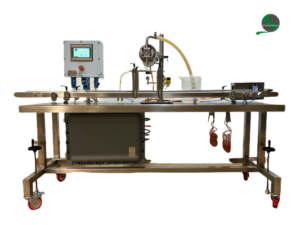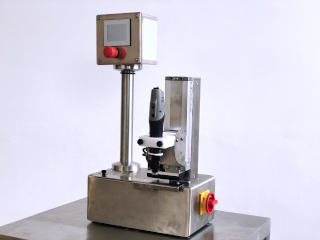 Auxiliary Peripherals
---
Capping and Labeling
We complete existing lines or make adaptations to auxiliary packaging lines for their complete versatility, with closing and labeling systems.
Saber más
Wide range of compatible accessories.
Discover our peripherals: rotary and/or accumulation tables, conveyor belts, closers, labelers, etc.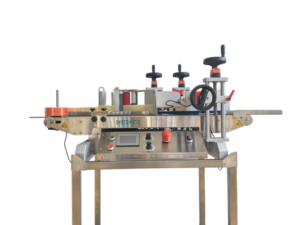 WE WORK FOR YOUR PEACE OF MIND
WOULD YOU PREFER TO CALL?
E-Mail
comercial.europa@systematic.es